Cooperations
Here you can read more about our
Find out about cooperation partners.
Meet our friends!
Vriendly aims to introduce people to the vegan lifestyle in a friendly way that protects animal life, the world and our health. On the way to this green future, we have a number of cooperation partners at our side with whom we share common visions and values. Our current cooperation partners and their projects are presented on this page.

If you also want to support our mission, please contact: c.ohlemann@vriendly.org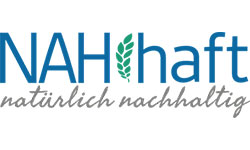 NAHhaft
NAHhaft eV supports companies, schools and caterers in the implementation of sustainable and healthy community supply through advice, education and digital offers, such as the KlimaTeller app. NAHhaft thus contributes to the vision of creating sustainable food systems - from field to plate - and that everyone has easy access to sustainable and healthy food.
What is KlimaTeller?
The KlimaTeller app is a tool with which the CO2 emissions of dishes can be calculated quickly and easily: You enter the ingredients and their quantity and receive real-time information on how many emissions the dish has caused. If the emission value of the dish corresponds to less than 50% of the average, restaurateurs can label it with the KlimaTeller label. In doing so, they show guests their commitment to the environment and give them valuable orientation. Why do we work with Vriendly? Dishes made from plant-based ingredients are usually more climate-friendly than those made from animal products. The KlimaTeller initiative therefore supports restaurateurs in making the range of dishes more plant-based. Strong synergy effects can result from the cooperation with Vriendly.
SUNDARAT
With advice from sundarat, you can make your gastronomy more sustainable and social. This not only brings good quality to your table, but also creates fair jobs and supports social projects worldwide. On sundarat.com you will find over 130 social enterprises (as of March 2022) which support a social or ecological project when selling their products.

In a consultation, sundarat goes into social and sustainable alternatives and, if desired, examines how regionally you can act. After a consultation, you will receive a portfolio with the products discussed and a seal that you can use online and offline. This is how you show your customers that you are committed to sustainable and social consumption.

Come with us on the way to more sustainability and create social added value with products. Feel free to contact us at mail@nilskumar.de. Visit sundarat.com for more information

sundarat cooperates with Vriendly because together a holistic approach to consulting and certification of gastronomy can be created. More vegan is simply good for the environment.